What is BUMBUM®?
Free Yuhself!® and get ready for the journey of a lifetime. BUMBUM® is Afro-caribbean dance fitness featuring music inspired from Africa and the Caribbean Islands. It is a full body workout that includes afrobeat, soca, dancehall, and afro cuban body movement. Each session is more like a fun festival where we'll Celebrate Life to a global beat! ®
Benefits
Feel sexy, get a smaller waist, a great butt workout, and burn up to 1000 calories. This high energy cardio dance stimulates the imagination, allows physical freedom, and improves cardio health and mental discipline. You're guaranteed to laugh, sweat, and wine your body to a more beautiful you.
Perfect for you
Anyone can do this workout! BUMBUM® requires no dance experience to participate. The easy to do moves are broken down step by step and the class is set to rhythmic percussive drum music that is sure to get your blood pumping to the Afro Caribbean beat! Beware of falling in love with this one-of-a-kind dance workout.
Join the movement!
MEET AMITY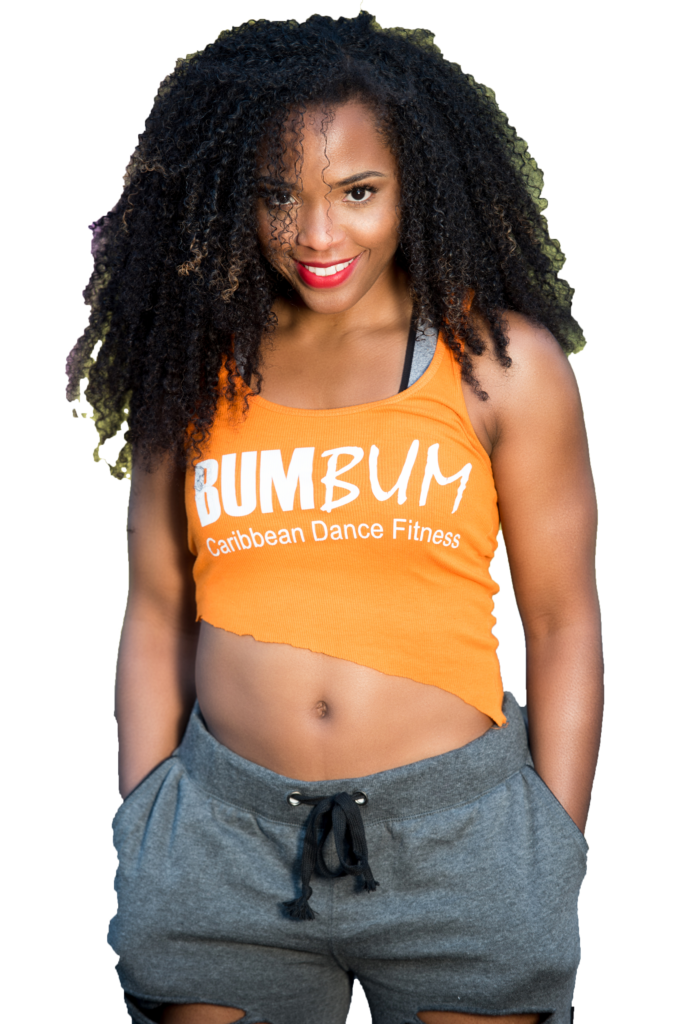 Amity created a new style of dance fitness, BUMBUM Afro-Caribbean Dance Fitness, the new fitness crave. Her unique style of dance is rich with diversity heavily influenced by salsa, African, samba, dancehall, and other world dances.
Amity Word is an energetic choreographer, performer, actress and visual artist with over 25 years dance experience. Amity is a certified group fitness instructor, Total Body Flexibility Specialist, and the founder of One Word Productions, Inc., a performing arts and obesity prevention organization. Amity's YouTube page and Facebook page will showcase her history of dance videos. She has worked extensively as a dancer and choreographer and was in the hit movie "Stomp the Yard."
Amity Word decided at an early age that the arts would be her profession. Her professional dance training began at the age of 8 years old. She went on to receive her degree in Mass Communications and later opened up her first dance studio in 2005.
Adding to Amity's great list of talents is her ability to express thoughts on canvas with color as a wonderful painter in the visual arts.